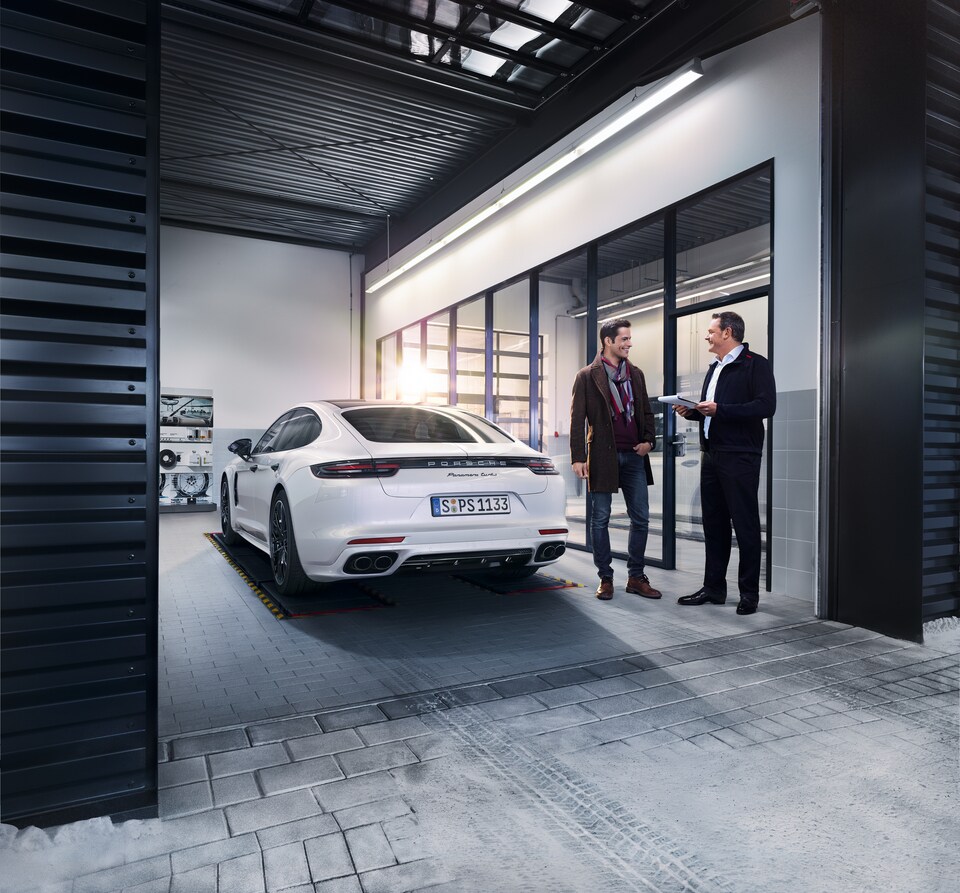 Financing and Leasing a New Porsche at Porsche Main Line
Owning a new Porsche is the typical car owner's ultimate dream. To make your dream a reality, however, you need to finance and take out a lease to cover your new Porsches purchase price. Let us at Porsche Main Line find the right finance and lease deal for you. Our experienced finance team will do whatever it takes to get you behind the wheel of a brand new Porsche today.
The Benefits of Leasing
Leasing a new Porsche in Philadelphia is markedly different than buying one with an auto loan. With a lease finance deal, you essentially rent the car for a pre-determined length of time. Each month, you make a lease payment rather than a payment on an auto loan.
A lease also typically comes with more flexible payment options and a lower interest rate than a car loan. The payments are more affordable, and you avoid accruing expensive interest that can make paying off a loan longer and more challenging.
Further, when you sign the lease finance contract, you know upfront how much it will cost you to buy the Porsche outright. The contract tells you for how long you must make lease payments and at what time in the contract that you can exercise your buy option. You do not necessarily have to wait until you reach the end of your contract to pay off the cars agreed upon sales price.
A lease also gives you the option to upgrade to a newer model Porsche. After so many months of making payments, you can exercise your option to upgrade to a newer model.
Learn More About Your Finance Options at Porsche Main Line
At Porsche Main Line, we will do whatever it takes to find you the best lease finance option for your credit and budget. Take advantage of our Porsche lease deals today. Visit us or go online to our Porsche Main Line website to learn more.