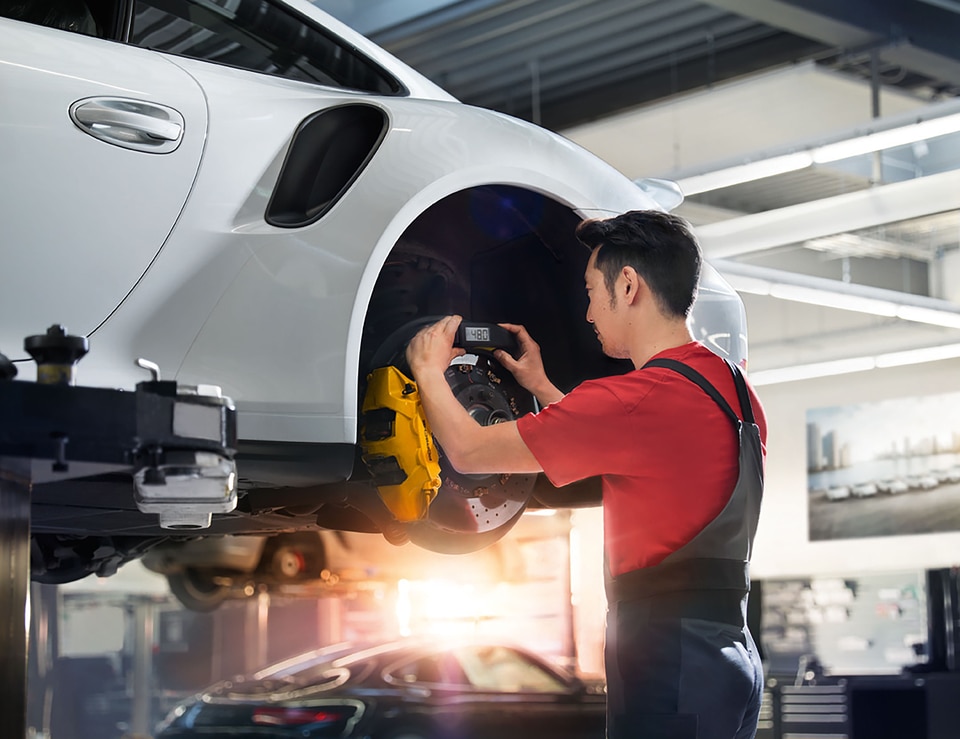 Your Porsche is a dream to own. You have put a lot of your heart and soul into this vehicle, so it must be appropriately taken care of. When you do that, you can expect to hang onto your Porsche for many years to come. While this is a car built to last and endure the extreme driving conditions you are sure to put it through around Philadelphia, some various parts and components need to be serviced regularly. We offer a wide variety of vehicle services to keep your Porsche running smoothly. We offer everything from oil changes to air conditioner repair, and fluid flush. 
Oil Changes & Fluid Replacement
Clean oil is necessary to keep the powerful engines at the heart of your Porsche properly lubricated. This will keep all of the parts working as they should. You will want to change your oil after so many miles of driving, so contact Porsche Main Line to get their recommendation. Changing the oil and air filter at the suggested intervals outlined in your owner's manual is important as well. 
Tire Rotations
While the tires on your Porsche are well constructed, you want to do your part to ensure that the tread wears evenly, meaning each of the tires should be rotated about every 5,000 miles of driving. A good rule of thumb is to have this done when you bring your Porsche in for an oil change, which will help to extend the life of your set of tires.
Schedule Your Porsche Service Today
Contact Porsche Main Line to make an appointment for your next Porsche service. It is important to take your vehicle to an authorized Porsche representative, as we have the certified technicians that you can depend on to make your car run great for years to come. It would be our pleasure to service your Porsche soon.